One trainee passed the practical test of the airplane commercial pilot again !
Passed the Commercial Practical Exam this week ! One step further towards the airline dream.
Last week at the Fukushima Operations Center,four of our trainees passed practical tests. The trainees who postponed the flight test to this week due to the weather, passed the commercial pilot's practical test today. Congratulations !
The flight is expected to be difficult in the bad conditions that the clouds are low, but the trainee have skills and knowledge learned from the instructor were fully demonstrated, and she returned safely and passed. Let's continue to do your best! , She suddenly became hot when asked by the instructor, but she was relieved with joy that she was able to produce the results she had worked hard on.
Let's continue to do our best in this condition and move forward toward the dream airline.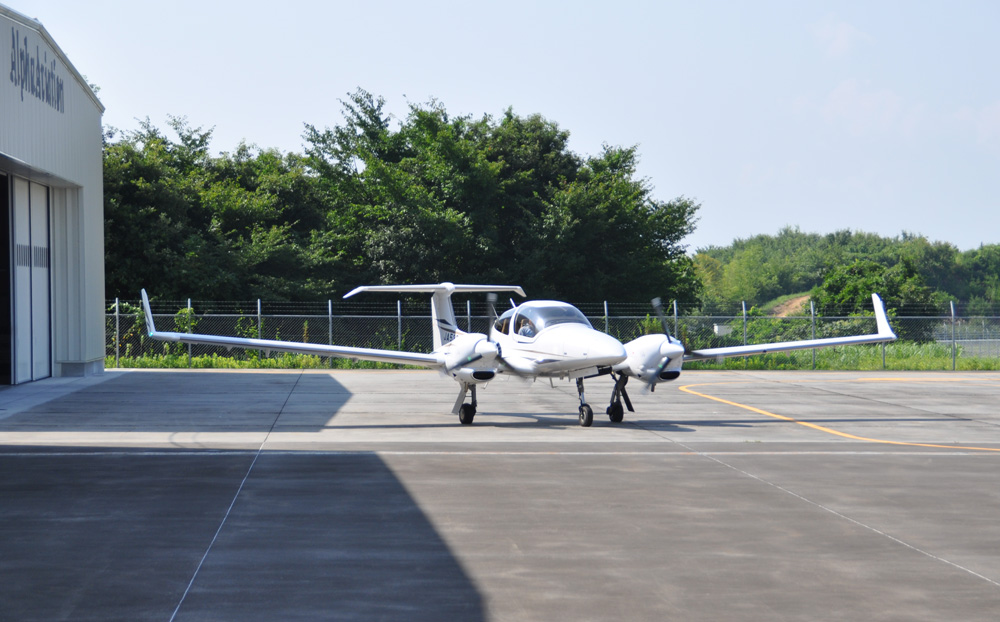 ・Diamond Aircraft DA42 used for training. It is not only an outstanding style but also an excellent airplane that has already become the world's standard, such as high performance, good maneuverability, and a glass cockpit similar to an airline.