Single-engine turbine aircraft AW119T flew to Shimotsuma Heliport
Leonardo's single-engine turbine AW119T landed in Japan on a demo tour and flew to Alpha Aviation's Shimotsuma heliport.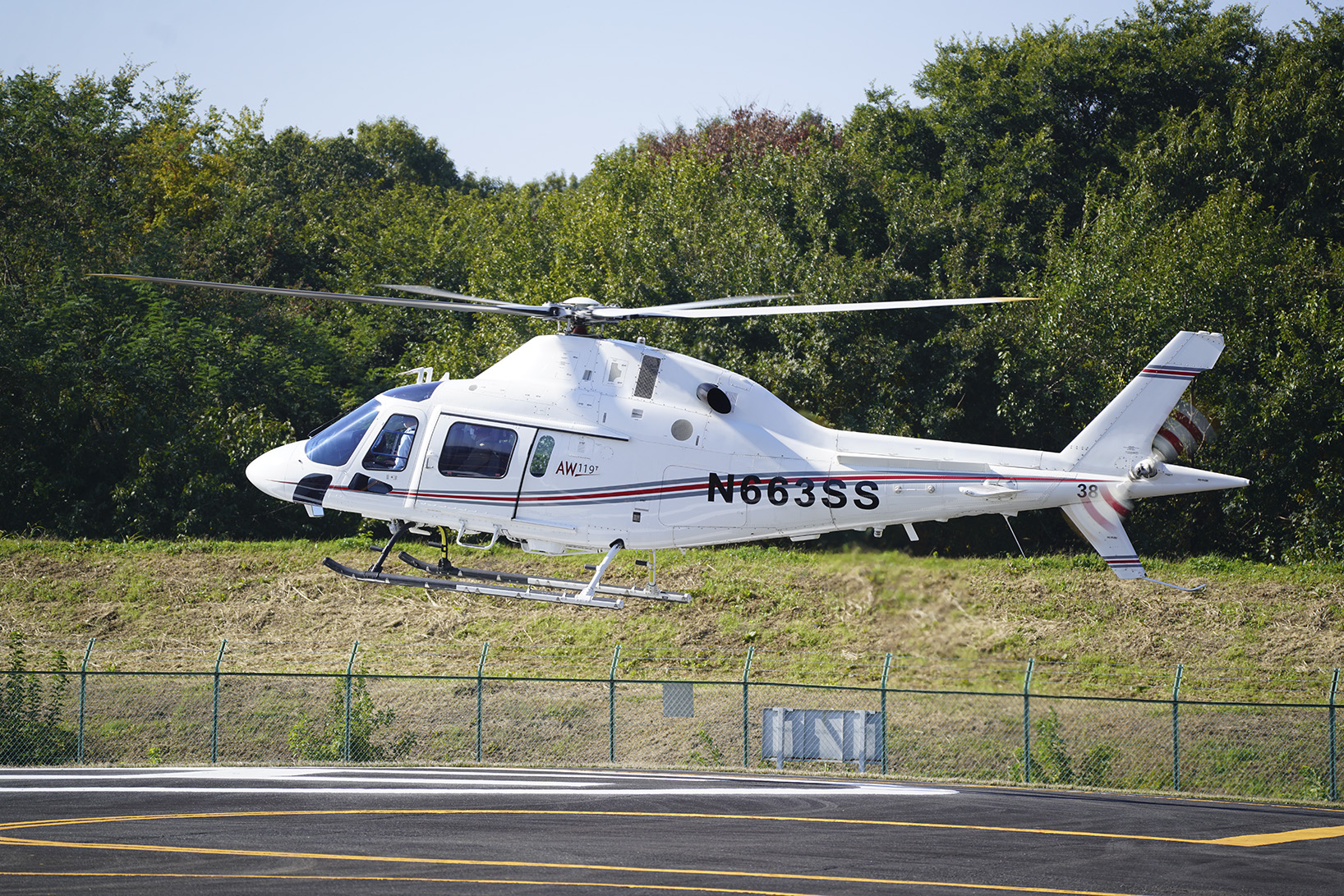 The "T" in AW119T stands for "Training", and the biggest feature is that it is the first single-engine turbine aircraft capable of IFR training in the rotor blade industry. In the United States, it has already been decided to adopt it in training aircraft. Although it was developed as a training aircraft, the fuselage frame is the same as the "AW109E", and the engine is the same type as the "AW139" and is equipped with the powerful PT6B-37A. The high-output engine provides high-speed performance with a maximum cruising speed of 242km/h and a maximum cruising time (5000ft) of over 5 hours. Longer instrument approach training is possible with faster cruising speed and longer cruising range. It also has the most spacious cabin in its class, accommodating two pilots and up to four trainees.
It is an aircraft that we are looking forward to seeing in action as a training machine in the future!