A Private Pilot License Skill Test Passed!
Mr. E today obtained a private pilot's certificate at Alpha Aviation's Shimotsuma Heliport. Congratulations!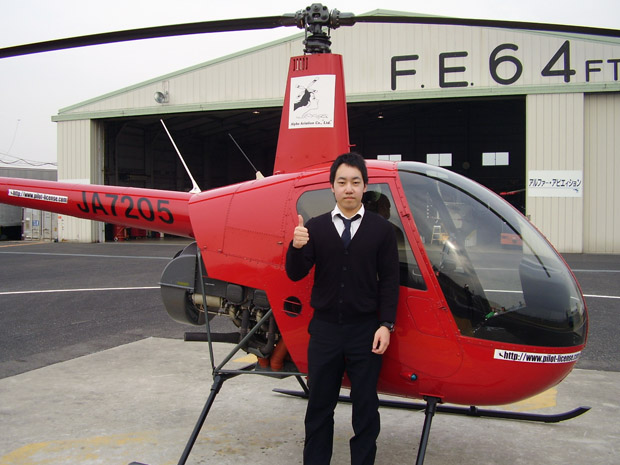 Last time Mr. E was at the practical skill test some of the test items were postponed due to high winds, so today he completed the last of those and passed. Even though the exam was cut into two parts, he still maintained focus and elegantly completed the emergency procedures outstanding as well as some of the cross-country items.
Here's to another 24 years of similar sentiments like today.