An aircraft where operating cost is significantly lowered.
On our Cessna 172P Alpha Aviation has exchanged the engine to a diesel-version, where you can utilize JET-A1. In the present day, where fuel prices are sky-rocketing, it's a welcome contribution to the industry. The fuel burn is 16 liters per hour, and the aircraft can climb to 18,000 feet.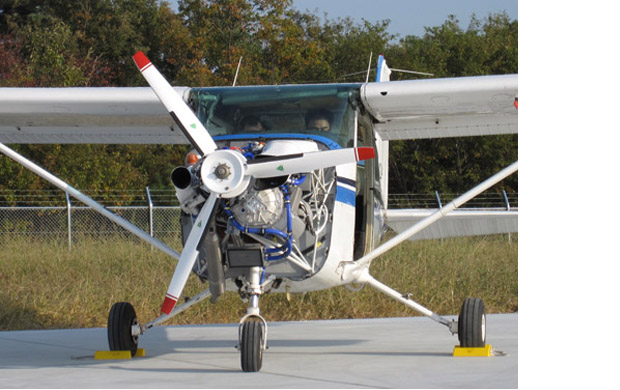 Even at winter time the cockpit heater works well.
Now there's no need to bother with the unavailability of AVGAS; you can even travel to those remote islands previously impossible because of limited fuel supplies.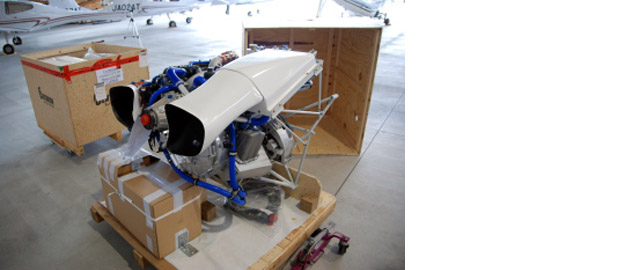 We're an authorized reseller of Thielert Engines.
We've started taking delivery of the TAE125 series diesel engines from Thielert, and can install it in your C172 aircraft.
Isn't this exactly what you've been waiting for?
There's fewer and fewer places to attain AVGAS in Japan. And in recent years we've seen ever-increasing cost of fuel. In the economic climate of today we've seen increasing need of cost-cutting with regards to fuel.
The merits of changing your aircraft engine:
The TAE125 diesel engine gives you access to the JET-A1 found practically all over Japan. And compared to the cost of a standard C172, you will be able to cut the fuel cost to less than half.
So, the main points are: – Reduced fuel cost – Far more places to obtain fuel – Increased operating ceiling – Better performance
So, Cessna 172 owners out there, have a good look at the prospects of a diesel engine for you.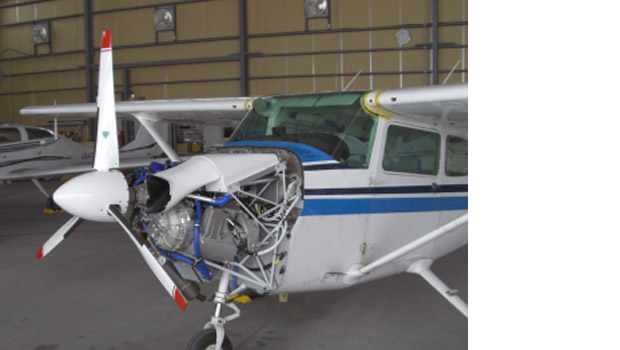 For more information, contact:
Thielert authorized supplier Alpha Aviation on telephone (+81) 3-3452-8420.