An Enjoyable Flight Club Experience!
A graduate from Alpha Aviation's pilot academy, Mr. K, enrolled in the Flight Club and enjoyed his first Club flight in a Robinson R44 helicopter.

The Tokyo metropolitan route was over Asakusa, Tokyo Station, Roppongi, Shibuya, Shinjuku, Ikebukuro. It was as if every single part of the huge city of Tokyo was covered.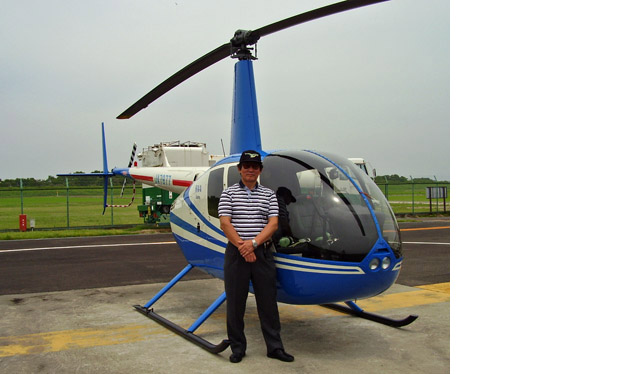 When observed from above, the Yamanote train line (ring-line) seemed so tight and that all of the areas were right adjacent to one another.

It was a new experience that it seemed as if the trains and cars were unnecessary, but that a bicycle would be enough to go from place to place in Tokyo.

The childhood dream of Mr. K is apparently that he wanted to ascend on his own and see everything around him from above.

Let's go make your dream come true as well.